Rescue Fund
The Foundation provides rescue funds for the Tibetan Terrier Club of America rescue programs .
Go to TTCA RESCUE

May 24, 2021
Test for Pituitary Dwarfism in Tibetan Terriers Now Available
On April 23, 2021 researchers at Michigan State University Veterinary Diagnostic Laboratory published a research article that identified a mutation causing Pituitary Dwarfism in Tibetan Terriers: LINK .
Affected pups appear normal at birth but thereafter do not gain weight or grow at the same rate as their normal littermates. Affected adult dogs are proportionally dwarfs. These dwarfs also manifest a puppy coat that fails to transition into the typical adult coat, often experiencing extreme hair loss as adults. In some cases, affected puppies may experience early death, or otherwise shortened lifespans.
This mutation is transmitted as an autosomal recessive trait, where all affected dogs harbor two copies of the mutation in the LHX3 gene. Pituitary Dwarfism PCR testing is now available in the US through MSU Veterinary Diagnostic Laboratory: LINK. (Order code: 80335) for $55.
More information on sample collection and submission is available by searching the catalog for the "Pituitary Dwarfism PCR" or "80335" : LINK. (exe file)
The TTHWF and TTCA would like to thank Dr. Matti Kiupel, DVM, Dr. vet. med., Dr.Habil, MVSc, PhD, DACVP, Dr. Tuddow Thaiwong, DVM, PhD, DACVP and Dr. Sarah Corner DVM, PhD, DACVP for their research as well as the Tibetan Terrier owners and breeders who contributed to the research that made this discovery possible.
Advances in Breed Health
Great strides are being made in research for many of the diseases that directly affect the Tibetan Terrier. The TTHWF funded the research at the University of Missouri which developed the test to identify NCL carriers, affected and clear dogs; and the research at Cambridge University which developed the test to identify PLL carriers, affected and clear dogs. These tests allow breeders to make informed decisions before they breed which makes for a happier and healthier Tibetan Terrier!
For information about current research, see the TTCA Health Page.
Your Donations
Since 2007, donors have funded research for Neuronal Ceroid Lipofuscinosis (NCL), PRA, Autoimmune Hemolytic Anemia (AIHA), Canine Atopic Dermatitis, Lymphoma, NCL stem cell research and Renal Dysplasia. In addition to the AKC/CHF grants, we are also funding a study by Dr. Richard Vulliet and his research with Stem Cell Therapy for dogs affected by NCL See information on this research here: PDF


All donations are 100% tax deductible.


Challenges
Faced by TTs



Degenerative
Myelopathy
READ MORE


Neuronal Ceroid
Lipofuscinosis
READ MORE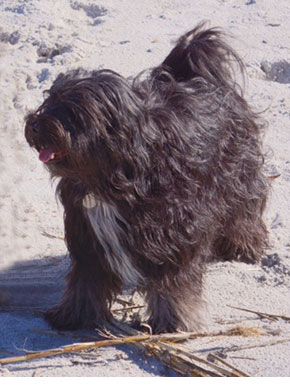 TTs in need of forever homes
READ MORE